Yikes! The Fish has temporarily jumped out of our Fish pond it seems!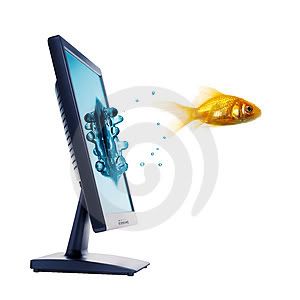 I've been told that our Fishelage upgrade has hit a snag and the experts need to have a confab about how best to unsnag it. Apologies to the Fishbitches, Fishbastards and the Prickly One. If you wish to continue swimming while we pump water into the pond again, please visit the lagoon:

http://fishbiscuitland.com/fishelageII/index.php

Alas, this will require you to register again. If you want to stay sane however, it does only take a minute to register and it is only a temporary measure to tide us over until we gain even nicer waters to play in. We'll be roughing it without smilies (I can hear the cries of anguish already) but at least we'll have a warm place to hang out together 'til the Fishelage is back up and running. You might also want to bookmark this site as it will remain our backup site should we ever need it in the future. Please hang in there, this may take a few days!

Thank you in advance for your enforced patience!