JACKFACE, JACKFACE, WHO'S GOT THE JACKFACE?


****FISHBISCUITLAND ALERT!****


We interrupt your regularly scheduled Countdown to bring you the sad news that our pond did indeed bite the big one last night. Never fear, there's a new one being built as you read this, but it may be a few days before we're all back together again. In the meantime, use the comments section to stay in touch. And keep checking back in here to find out where and when our new home will be ready to swim back to.

And now without further ado, we return you to your Countdown event of the day....
Yesterday, we kicked off the Countdown with one of Lost's most precious treasures - Shirtless! Sawyer!
credit to
karate0kat
But we would be remiss if we left the impression that sexy Sawyer is all we've missed about Lost during this long hiatus. Lost is not all about Teh Sex, Fish. There's also lots and lots of Comedy! And by Comedy, I mean...you guessed it...one of Lost's greatest natural resources:
JACKFACE!
As befits his status as leading man and all around main hero pants wearing manly man, The Jackface has already become enshrined in our popular culture. It has its own definition on
Urban Dictionary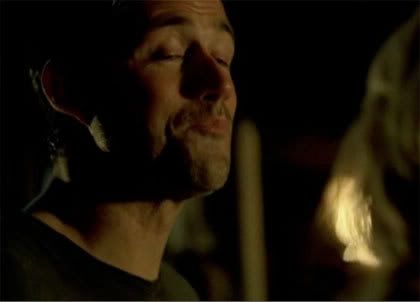 "Jackface:

1. A term used to describe the contorted facial expression Matthew Fox's character, "Jack Shephard", makes when he is angry, yelling, or just plain acting crazy on the television show "Lost"

2. A term used to describe someone who is being a jackface."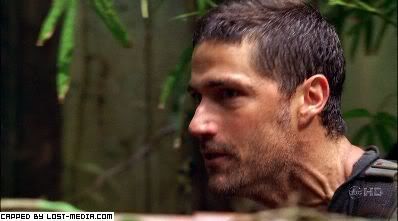 They also elaborate on some of the ways to work the word "Jackface" into your daily conversation. A Jackface is...
"... a moron, a dumbass, someone who is oblivious to the fact that their mere presence makes others want to vomit."
"... a sly way to insult someone without them knowing it."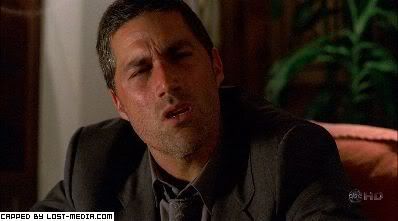 "... someone who thinks they are cool but just ends up making a fool of themselves."
But Jackface isn't just useful as a great all purpose insult. It's a great raw material for the underappreciated art and craft of
Fanon.
Lostpedia helpfully explains the usefulness of Jackface as an excuse to get shitfaced. Very quickly. It's probably the most dangerous
Drinking Game
ever devised. Lostpedia even provides a nicely comprehensive gallery, complete with historical data. For instance, did you realize that this classic specimen is now considered The
Original
Jackface?
Lostpedia is such an informative resource.
The fun you can have with Jackface! You can try to find all the Jackfaces Matthew Fox makes when he plays Jack in his movies outside of Lost.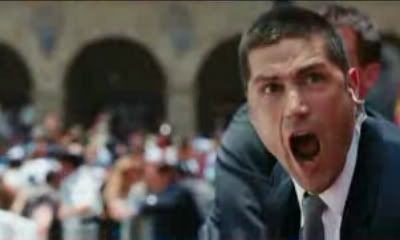 You can vote on a
Jackface Poll.
You can watch
Jackface Videos.
In fact, Jackface has inspired a whole cottage industry of Jackface Humorists, such as our own
karate0kat
who created a whole string of classic Jackface picture jokes
with gems like this:
There are
Jackface Comic Strips.
And Jackfaces are childsplay for anyone looking to make a funny gif.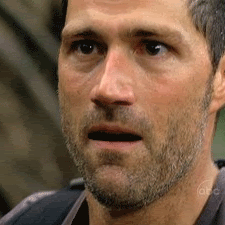 I think sometimes we Fish get a bad rap for not being fans of Jack.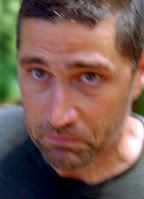 Nothing could be further from the truth. Any fan of comedy has to be grateful for a gift like The Jackface. It's like the kind of joke that still makes you laugh the hundredth time you hear it. How can anyone hate Jack if they love Jackface as much as we do?
So bring it on, Jack.
Only NINE more days until new Jackface!