IT'S COUNTDOWN TIME!


Yay, Fish! We've made it through the ultimate hiatus from hell and the premiere of Lost Season Five is barreling down on us now like a runaway train. We need to get our brains in gear for what looks like the biggest mind frak of a season we've had yet. So, from now until January 21, to help you make it through these last nail biting days, you can check in here each day for our
Second Annual Lost Premiere Countdown!
To kick it all off, let's get straight to the crux of the matter. Lost is about a lot of things, but just to keep things straight, this whacky little ditty reminds us that it's mostly about:


SAWYER!!!!
(plus a couple of other people)
And there's no Sawyer like Shirtless Sawyer! We've been promised a full HOUR of the most famous chest on TV for the premiere, so why not start our annual countdown with a mini countdown of The Best of Shirtless Sawyer. Obviously we fans of Sawyer (and of the magnificent, adorable Josh Holloway) suffer from an embarrassment of riches, so just remember this is only one fan's humble opinion.
And now, for your viewing pleasure and to whet your appetite for The Season of Sawyer, I present to you:
THE SHIRTLESS SAWYER COUNTDOWN!

No. 10




No. 9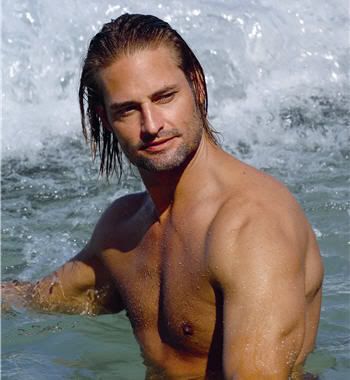 No. 8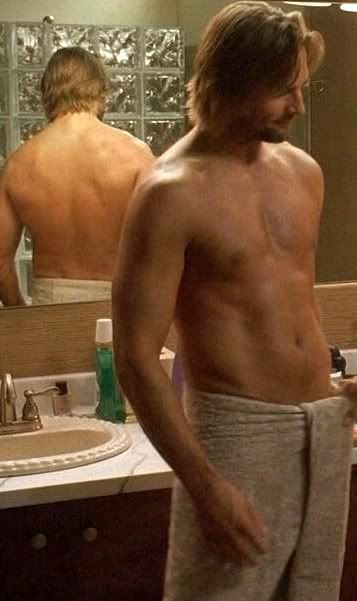 No. 7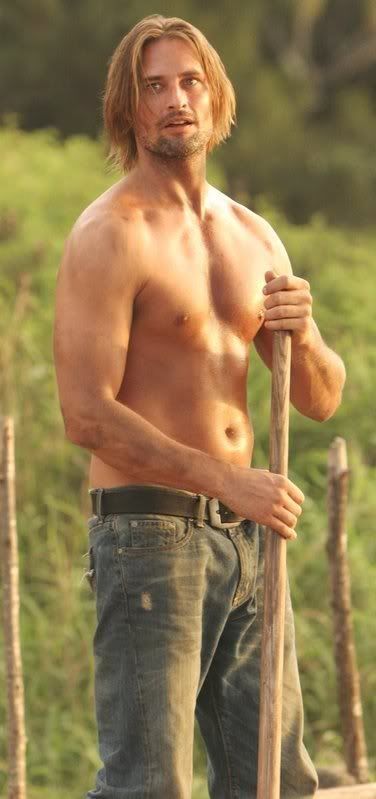 No. 6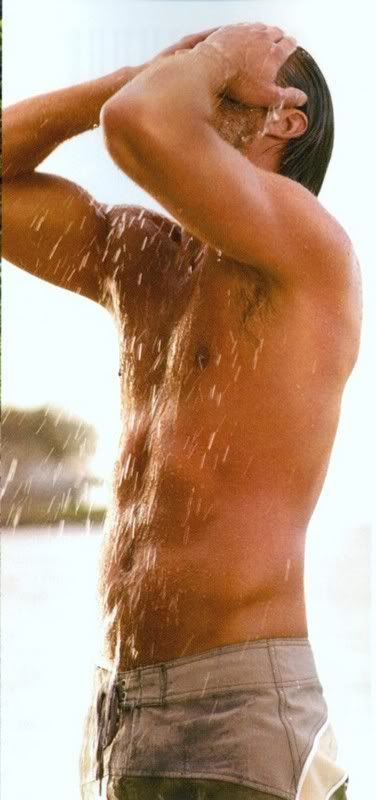 No. 5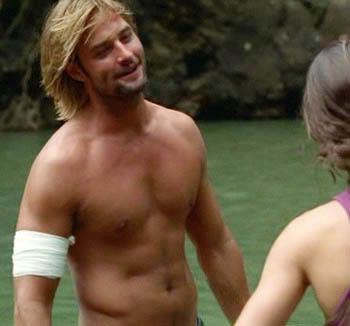 No. 4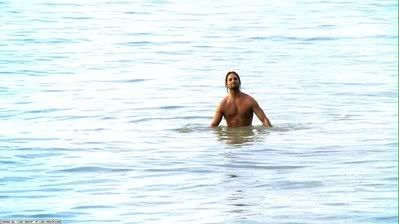 No. 3




No. 2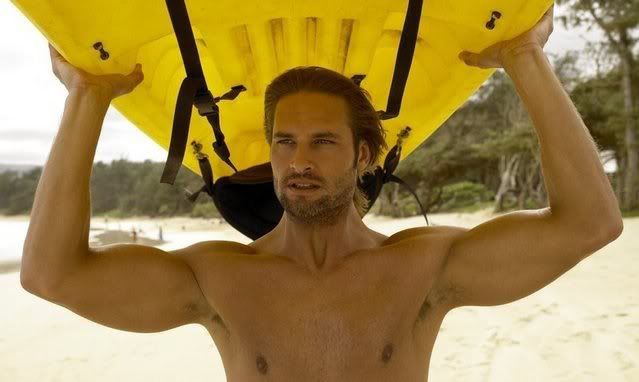 No. 1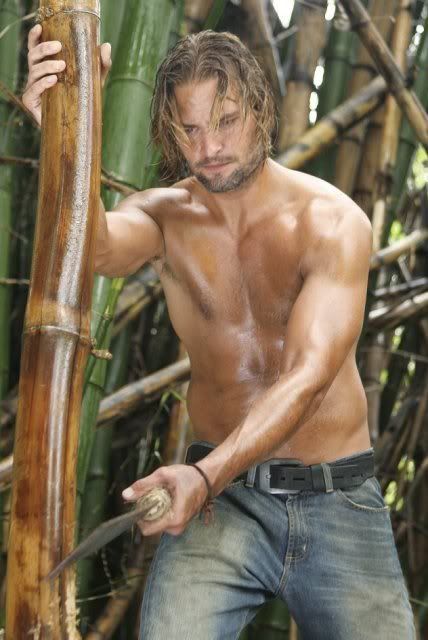 I had to make a lot of hard decisions here, fish, so if you've got a better List of Shirtless Glory (and I'm sure you do) then post them up at the forum and we can compare.
And come back tomorrow for Day 9 of the Countdown!