THE GENIUS THAT IS ACK


****HANG IN THERE****


No worries, everything's going fine with the rebuild, but unfortunately it will be a few more hours until Fishbiscuitland comes back out of the mist. In the meantime, please listen to me: DO NOT TRY TO LOG IN TO OUR OLD BOARD. This is crucial. People trying to log in to the old board using their old passwords can disrupt the recovery process that the board is currently undergoing. So PLEASE be patient, hang in there, and wait for an announcement here or at Helena's backup board. We're getting there. I promise.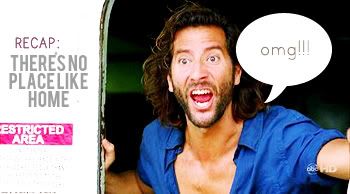 Hey, it's the weekend. After a week like this, ya gotta laugh a little. Here's the S4 Finale Review from the most excellent comedian in all of Lostland,
Her Greatness, ACK ATTACK
. Ack's exquisite recaps will also be posted at
TVGasm
this season, so no excuse to miss a one of them.
Take some time to laugh your ass off and remember....Only FIVE more days until Ack gets new material!