GETTING SCHOOLED
- by Professor Dez
Things have gotten really hairy in the world of online LOSTmania, ever since DarkUFO got his panties all bunched up because his addiction to
Fishbiscuitland
"forced" him to read some things that hurt his feelings and he launched his current jihad against Skaters. I'm going to try to follow
Kristin's gracious and graceful lead
and take the High Road, but before I hike on up there, I want to call attention to this very fine post by our great friend
Professor Dez
. She lays it all out there more succinctly, and certainly more cleanly, than I ever could, and with her kind permission, I am posting it here.
Read and Learn. Facts, baby. Just the
FACTS
.
Wow. Dark really has gotten arrogant to the point of being delusional about his importance in the scheme of things. Some of the vilest insults to other fans are things I've read on HIS blog, where anyone and everyone is invited to piss all over the shippers and call them horrible names in any thread they please. This has always been the case, and his posters are even more encouraged to slag the Skaters in particular.

A little history lesson for any newbies dropping by:



FACT

: Dark used to hang out and post on this board, joke with all the regulars, discuss the show and so on, a few times a week.

FACT: One evening when the group was discussing a poll then running on BuddyTV, Dark asserted ANY poll could be hacked. He proceeded to demonstrate this by hacking the poll on BuddyTV, telling us he would reset the totals by hundreds of votes and then doing so to exactly the numbers he said. He then reset the results back to what they were. I guess he thought it was a joke and that we'd find it funny. Instead, people were appalled that he'd tamper with a poll - ANY poll - much less

one on a site owned by somebody who is NOT him

. He didn't think he'd done anything wrong because he had set the numbers back. Most of FBL found his whole attitude about that douchey and stopped reading, or posting on, his blog.



FACT

: FISH, the owner of FBL, dropped him as a place to post her Episode Recaps in S5, a decision made before S4 had even ended, preferring to post for S5 at DocArzt's site. Dark then claimed that HE dropped Fish and changed some old poll results about the recaps to use as his reason. Very funny, but luckily somebody had a screencap of the poll results from when the poll actually took place. FISH wrote about this on her Journal, with a pic of the screen cap as it appeared before he tampered with it. Kind of a juvenile reaction... I broke up with

her

kind of thing on DarkUFO's part. He probably tells people that he did the breaking up in his relationships with DocArzt and DocJensen too. Not.



FACT:

Dark doesn't like us. We don't like him. He prints a LOT of BS, e.g. the fact that this site has recently taken to attacking his wife. He's posted that at least twice in the last day or two. IN FACT, he's mischaracterizing a humorous exchange covering 3 or 4 posts that simply questioned HIS ability to attract a woman, much less marry one.



FACT:

DarkUFO could have had an outstanding site where

everybody

in the fandom - no matter what their favorite aspects of the show - could meet up and enjoy Spoilers. Instead, he has chosen to become a beacon for the fanboys who have nowhere else to vent their hatred for the shippers they see as third class fans. His so-called rules say "no insults" but as long as the target is shippers, he never reins in the rule-breakers.

The fact that he thinks his little site, that has succeeded in alienating well respected LOST commenters like DocArzt and which is daily riddled with vile insults toward a large part of the show's fanbase, actually has something to TEACH a pro like Kristin is hugely funny. Kristin couldn't care less about some pipsqueak in England. She's not trying to be FIRST with every spoiler. She has actual relationships with these showrunners to maintain. She would NEVER have insulted their hard work by posting an entire summary of the season finale two years in a row. Dark is probably #1 on Darlton's hate list for that... He's got nothing to teach Kristin about any aspect of HER job. I can't even believe he's deluded enough to put himself on the same level as somebody who works in the industry, and who we see on our television screens every week.

Guess Dark's ego really has gotten THAT big. He prints spoilers, anything and everything he can get his hands on. If showrunners have heard of him at all, they view him with distaste. And well they should, since he's making money off their hard work. That he has the nerve to insist that an industry site like E-online

credit

him with the theft only proves how delusional he's become.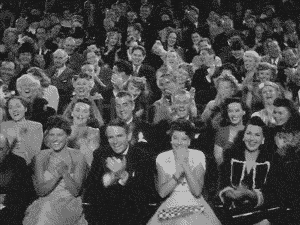 I'll leave it there, except for a few more things.
1. Anyone who reads this post is required to read
The Truth About DarkUFO
before commenting. No exceptions.
and
2. Always remember:
HE WHO LAUGHS LAST LAUGHS BEST.
and
3.
My sources tell me that Matthew Fox has a special message he wants to send to Andy Page and all the thieving snitch "sources" that rip off his tv show. I'm going to do a favor for my homeboy here and just pass on his personal message to DarkUFO and the shrieking teenage fanboys that make his site the Animal House of LOSTland:
OK, that's it. From now on , it's the High Road all the way. I promise.