I'm holding off on recapping this finale until we've seen it in all its glory, but this wonderful review by Caprica Six is going to be hard to top! This is a brilliant recap! Enjoy!

And that's when he took out a pocket mirror and gazed at it for 5 minutes and checked his hair out and stuff.


Where did he get the mirror from Jack?

He had it...he just had it with him, OK? Anyway, I'm telling the story so shut up and be amazed



We reached LaPedus, he was cuffed to the chopper. Keamy's a kinky bastard. I ripped those handcuffs right out and set him free


Where was Keamy?


On the way to the Orchid. No, scratch that, he was there and I beat him to a pulp with one eye tied behind my back and a removed appendix


Kill me


So I said "what about Hurley?"


And Sawyer was like "Hurley who?"


I left for the Orchid, but Sawyer chose to stay behind. You hear that Kate? He. chose. to. stay. behind.


I have the feeling I'll be hearing that a lot.
Aaron : I liked the blond guy much better!


So I reached the Orchid, took out Keamy's men, found Hurley, he was unconscious and carried him out of there on my shoulder back to the beach


And your stitches didn't rip?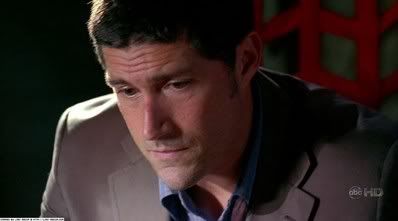 Someone shut this guy up, I can't take it anymore. Is this how 815 crashed?

Word, he's making me want to jump off the plane


I'll handle this


Hey medboy. Shut the frak up, or I'll airlock your ass.


Hey, aren't you that chick from...


Nevermind!


By the way, are those "Hero" leaflets I ordered in? I wanna sign autographs. Forget it, we're here.


Moooom, I told you – not in public!


I'm sorry, but I thought that now with your dad out of the picture....


Where's the boarding for the next plane to the island?