CONNECT FOUR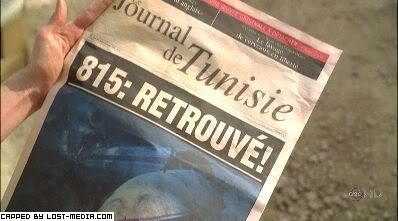 Exposition can be a dreary business. In fact, it can stop a story dead in its tracks. But the writers of Lost are proving themselves to be masters of their medium, especially when it comes to something they've got so much experience with - introducing us to brand new characters. As deftly as though drawn by a Japanese brushstroke artist, four entirely new characters entered the Lostverse in one episode, sketched briefly but artfully.
In the beginning, Lost was like watching a slick juggler toss around a lot of pretty colored spheres. He threw them in circles

and up and down

and reversed their courses

and slung them through his legs

and behind his back

. Really good tricks, but things we've seen before. As time went on, he started juggling different objects - bowling balls

, feathers

, firesticks

, chainsaws

. He dropped a ball here and there

, but by now, we're pretty much convinced that there's nothing he can't find a way to work into his routine. In fact, we're starting to see that he can tap dance on the head of a pin and still keep his universe of characters swirling around our heads, more and more dreamlike, yet more and more challenging to our left brain faculties as well.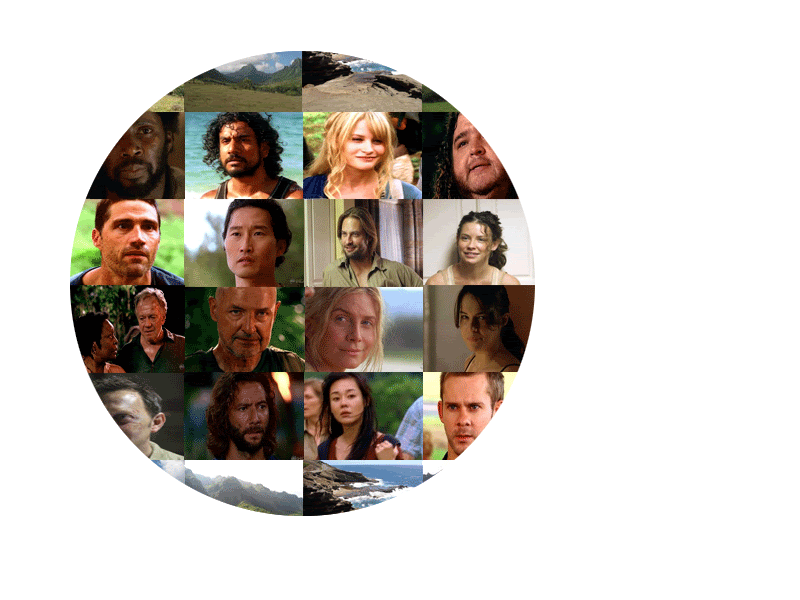 Still, we're only human. The Lostverse is becoming a very populous fantasia. Some kind of cheat sheets might be helpful.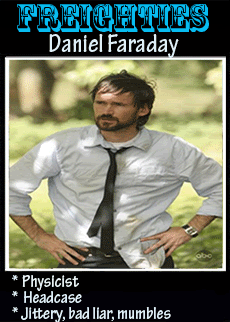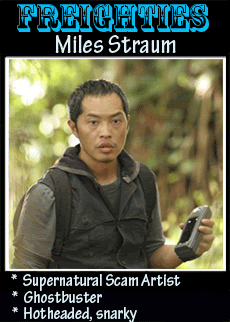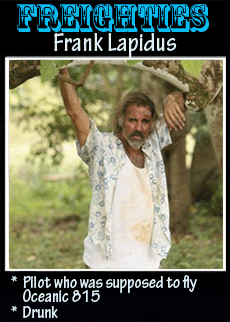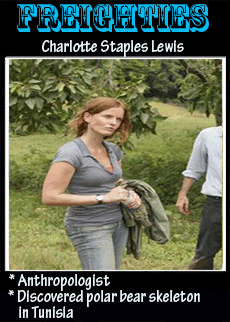 Generally speaking, it's a Fanboy-Free Zone here at Fishbiscuitland, but trying to watch some episodes of Lost without wearing geek goggles makes about as much sense as trying to watch
Polyester
without an Odorama card. And this was certainly one of those episodes. So we're gonna get down with the minutia this week. Only problem is knowing where in the bloody hell to begin.
Maybe here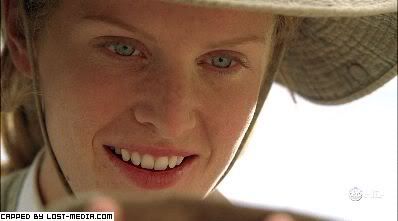 with Charlotte Staples Lewis, who sallied forth into her Lost debut with the wholesome British cheerio what-ho that befits her incredibly obvious name origins. If C. S. Lewis was too inconclusive for you, she's actually got the exact same middle name as the famous fantasyland fabricator. The other C.S. Lewis, of course, gave the world the multiverse of Narnia - a place not unlike our beloved Island. Narnia is a place where unseen worlds can be entered through magical methods - like by wearing a ring and jumping into the right puddle, or by walking into a moldy old closet and pushing aside the fur coats. Even those who manage to enter and exit Narnia don't quite understand how it's done...much like our Island. And in Narnia, time can speed up or slow down erratically, or change course, or loop about...much like our Island. When the Pevensie children from The Lion The Witch and The Wardrobe decide to return to Narnia in Prince Caspian, they find that a thousand years have passed and yet they are still children.

So are these newcomers meant to remind us of those gifted Pevensie kids?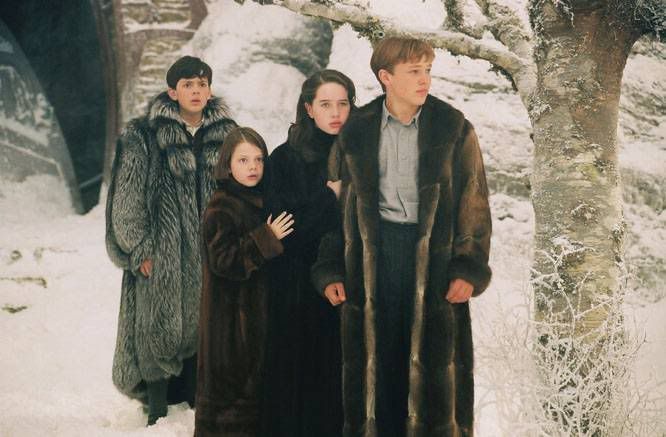 Maybe...We've got our Peter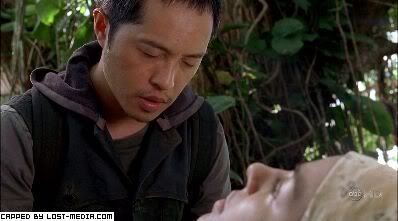 Our Susan